8 DIY Witch Costume Ideas That You Can Repurpose! Shop These Looks!
Halloween is fast-approaching and I am so excited for all the spooky decorations and fun costumes! And what better costume for Halloween than a classic witch costume?! So today I will be sharing 8 witch costume ideas that you can repurpose!
Turn these finds into day-to-day outfits or other costumes! These costume ideas are great for cosplay as well!
That's why I love to put together my own Halloween costumes. Whether it be a witch or a princess you can come up with similar clothing styles and colors to look like the character you want. Without having to buy an expensive costume that you will only use once.
You can create something totally new with these pieces every year! Saving you money! Create a pirate costume, vampire costume, superhero costume, and more!
You may also have similar items already! So make sure to go through your things and pull out items that can be used to put your witch outfit together.
Now let's get into the 8 different types of witches and how you can get the look!
1. MODERN WITCH
The modern witch is probably your go-to if you are looking for pieces that you can reuse on a day-to-day basis.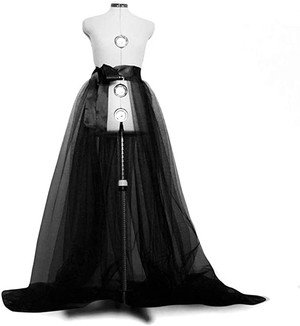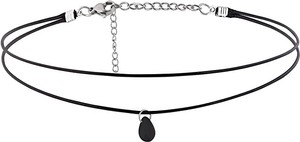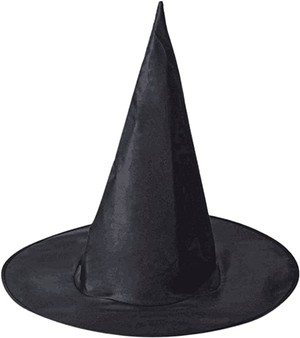 You can replace the leather pants with black leggings or jeans. And you can forgo the skirt overlay altogether for an even simpler look!
You may even have most of these items already! Check your drawers for a simple black choker, grab a pair of black shoes and you are good to go!
Just pop on a simple witch hat and you will be ready for trick or treating with the kids or the office Halloween party!
2. MEDIEVAL WITCH
A Medieval witch style may be more your style. I know I love it!
The hi-low ruffle skirt and corset can be repurposed for other Halloween costumes in the future.
I have these ankle boots myself which I have used with a witch costume but I also wear them with a pair of jeans and I absolutely LOVE them!
3. TEENAGE WITCH
If you want something a little more youthful then check out these teenage witch costume ideas!
I love this top and it can be worn with a cute pair of jeans for a fun night out! Along with the shoes and choker!
4. GYPSY WITCH
If you are leaning towards a more hippie look then the gypsy witch costume style is for you!
These finds are great for repurposing as a pirate or renaissance costume as well! And again, you may already have similar items in your home. Such as black boots and a layered chain necklace!
5. CHIC WITCH
If you are looking for a simple yet chic witch costume then check out these finds!
The tulle skirt and witch hat help to pull off this stylish look. You probably already have some of these other items!
6. RENASAINCE WITCH
If you want the look of an old world witch then renaissance witch costume ideas are for you!
This renaissance look can be repurposed for other costumes in the future! And they come in a variety of colors!
7. GOTHIC PUNK WITCH
If you want a cool witch vibe then a gothic punk witch style is great for you!
This look is everything! You can even add a chic belt to top it all off!
8. CLASSY WITCH
If you love a vintage look then these classy witch costume ideas are for you.
This classy witch style gives me all the badass witch vibes! She can probably poison her foes by just batting her eyes!
Come get the same halloween look with up to 50% off discount!!!
Happy Halloween!
Article credit : simplylovelyliving( https://simplylovelyliving.com/8-diy-witch-costume-ideas-that-you-can-repurpose/)