Celebrating Body Positivity with Scarlet Darkness's Plus Size Line
We are excited to announce the introduction of our new plus-size line of clothing!
SCARLET DARKNESS believe that fashion should be available to everyone, regardless of their size. Our plus-size line is designed to celebrate and embrace body positivity, offering stylish and on-trend pieces for individuals who wear sizes XL and above.
Our dedicated team of designers has put immense effort into creating a collection that combines comfort, quality, and style. We understand that fashion is not one-size-fits-all, and our plus-size line is tailored to suit a range of body types, providing a flattering fit and confidence-boosting options.
Whether you're looking for everyday basics or special occasion outfits, we have you covered. Our aim is to ensure that everyone feels comfortable and fabulous in our clothing.
Scarlet Darkness Victorian Tops: A Fusion of Old and New:
The Scarlet Darkness tops collection deserves special mention, with its fusion of contemporary designs and Victorian-inspired elements. Ideal for special occasions or Renaissance faires, these tops are a testament to the brand's creativity and attention to detail. Embrace the allure of the past with modern comfort and style.
Long Skirts for Women: A Timeless Fashion Statement:
Among the notable additions to the Scarlet Darkness plus size range is their collection of long skirts for women. These skirts allow wearers to embrace their feminine charm while maintaining a sense of empowerment. Whether you're attending a casual event or a formal occasion, the elegant long black skirt promises to turn heads and make a lasting impression.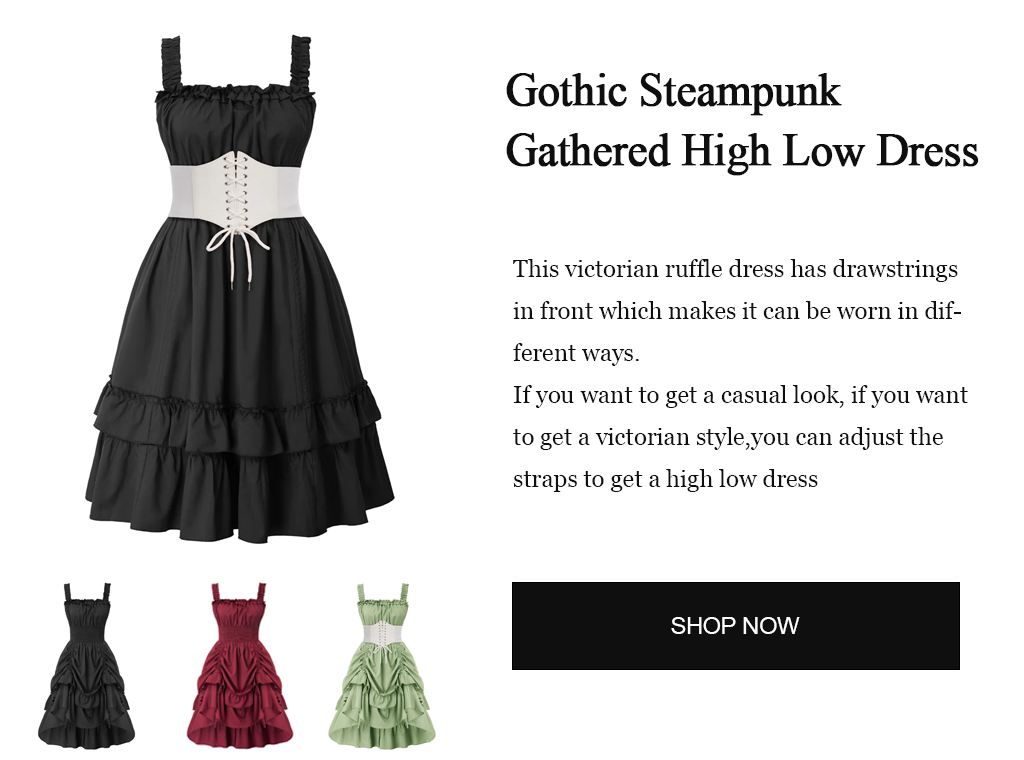 We are thrilled to be able to offer this new line to our customers, and we hope that it will empower individuals of all sizes to express their personal style confidently. Stay tuned for the launch of our plus-size line, and get ready to embrace fashion without limits.
💬Share ideas with us via support@scarletdarkness.com